COTC and Cadets
Founded in 1895, the Navy League of Canada was created to instill in youngsters the importance of maritime defence.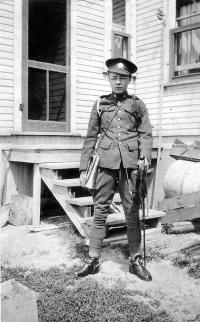 Regulations permitted the Canadian Expeditionary Force to enlist fourteen-year-old boys (and in some cases those even younger) to enlist as bandsmen, buglers, trumpeters, and drummers. They were not allowed to proceed to the front, but doubtless some wangled their way into fighting units.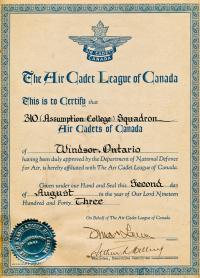 The Air Cadet League of Canada was a voluntary youth organization established in 1940. No. 310 (Assumption College) Squadron of Windsor, Ontario, was one of 374 wartime squadrons formed across the nation.