Donations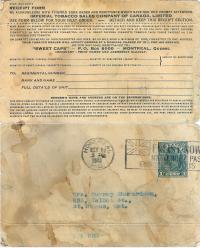 Cigarettes could be ordered direct from the manufacturer in Canada and shipped to a soldier overseas for just $1 per 300 cigarettes, or $2.50 per thousand.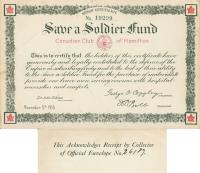 The Save a Soldier Fund in Hamilton, Ontario, awarded this certificate in 1916 to recognize donations to provide comforts for convalescing Canadian soldiers.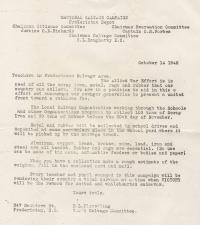 As part of the 1942 National Salvage Campaign, organizers in Fredericton, New Brunswick, encouraged teachers to mobilize their students to collect scrap metal, rags, and rubber.