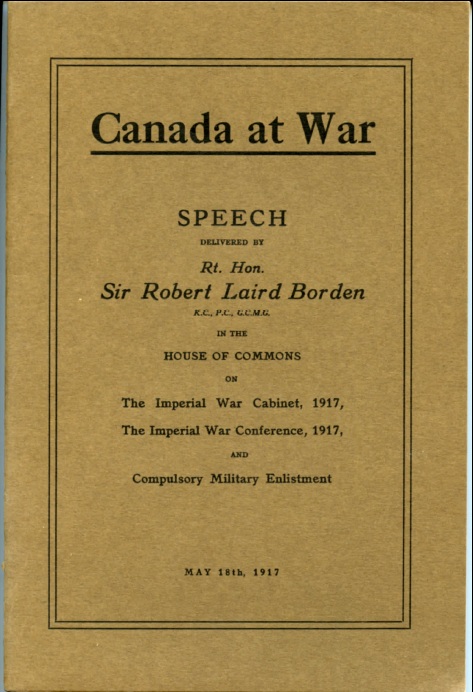 Canada at War: Imperial Conference, 1917
Prime Minister Robert Borden gave this speech to the House of Commons, commenting on the Imperial War Conference of 1917.
Canada at War: Speech by Robert L. Borden, (Ottawa: 1917).
University of Ottawa, Morisset Library, Archives and Special Collections
View PDF:
Canada at War
booklet, 35 pages.