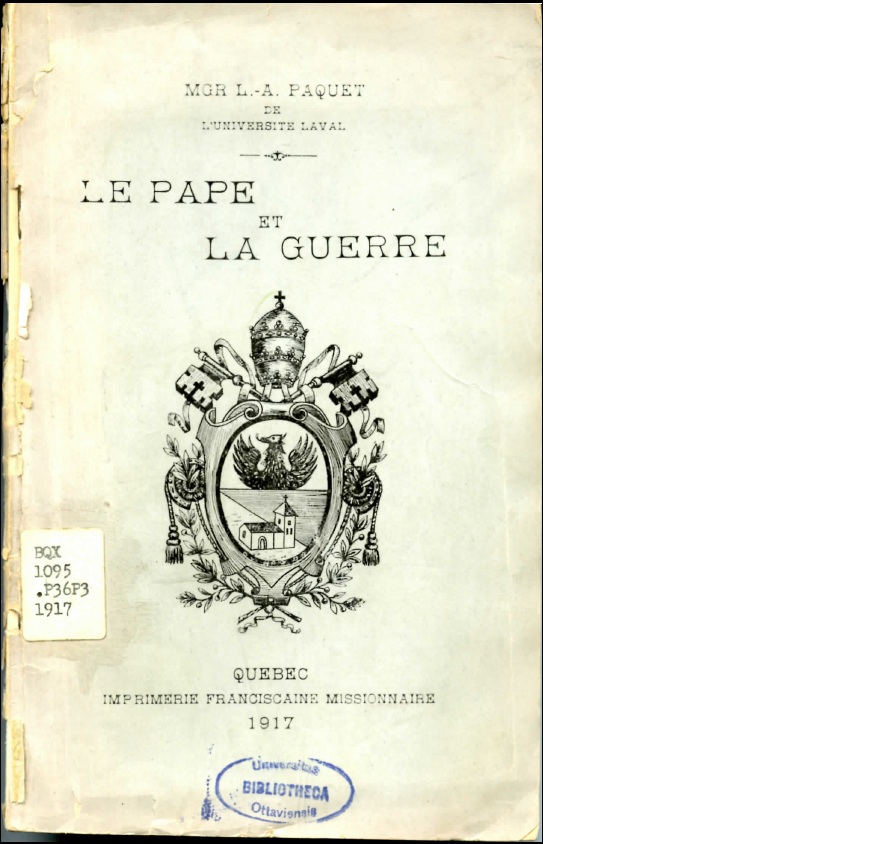 This pamphlet examines the broader impact of the war since it began in 1914, particularly in the realm of religion. The author explores the meaning of conflict within the context of Catholic teachings. Such pamphlets were commonly distributed by the Catholic Church in Canada throughout the duration of the war.
Mgr L.-A. Paquet, Le Pape et La Guerre, (Quebec: Imprimerie Franciscaine Missionaire, 1917).
University of Ottawa, Morisset Library, Archives and Special Connections
View PDF:
Le pape et la guerre
booklet, 41 pages.